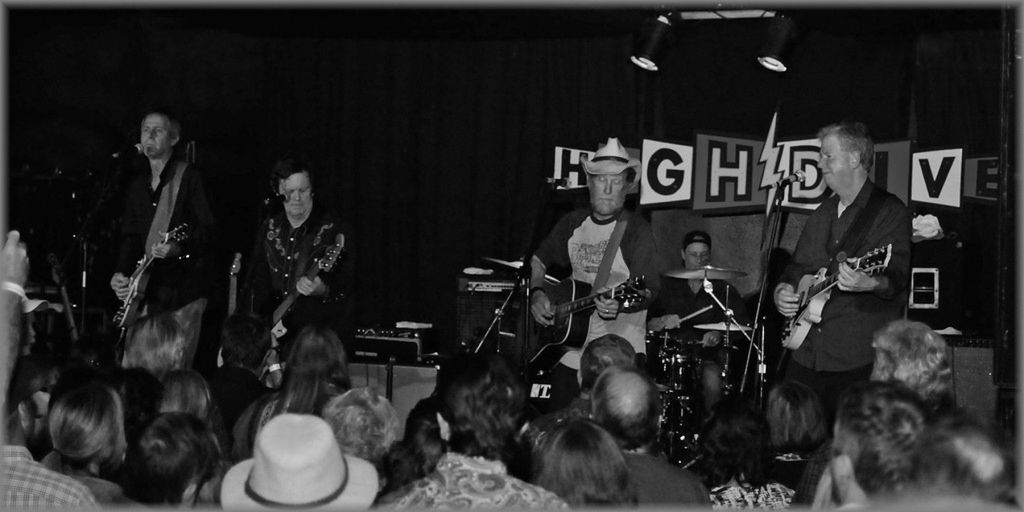 Formed in 1976 in Gainesville Florida by three cousins and two schoolmates; Allan Lowe, Mike Chasteen, Gregg McMillan, Jeff Sims and Steve Nelson/Jim Milsaps/Robert Simpson... 
the band toured the southeastern US roadhouse circuit and as openers/co-headliners for the Allman Brothers, Axe, Molly Hatchet, Charlie Daniels Band, Henry Paul Band, Johnny Winter, Three Dog Night, Grinderswitch, Louisiana Leroux, Doc Holliday, Winters Brothers, Johnny Van Zant Band, Pat Travers and more playing their brand of Southern Country Rock. From Gainesville and all up and down Florida's coast and in between to Atlantic Beach, NC , Greenville, NC , Grifton, NC , Spartanbug, SC , Warner Robbins, GA , Johnson City, TN , Shreveport, LA , Conroe, TX , Killeen, TX , the band paid some dues....
In 2006, drummers Steve Nelson and Robert Simpson both passed away
Now after over 35 years the original band members now all living near Gainesville again have come out of semi-retirement, so to speak, to confirm 6 dates throughout 2012-2013. After three successful standing room only shows @ The Double Down Live/High dive in December 2011, June 2012 and december 2013, the band went into Black Bear Studio in march with producer Stan Lynch, Gordon Hammond and Ryan Williams to record 11 new songs. Now proudly released on Arril 20 2013. "These guys are by far the most authentic Southern rock act with all original lineup still out there"
Stay Tuned ...


Previous events
High Dive, 210 SW 2nd Avenue, Gainesville, Florida
$10
DIXIE DESPERADOS Free Fridays Concert Series, Bo Diddley Community Plaza, Gainesville, Florida
Free
DESPERADOS AUGUST 16, 2014 on TWITTER